Rebuilding Success Magazine Features > Insolvency in Canada's Northern Territories
Insolvency in Canada's Northern Territories
September 20, 2022
In the North, everything is different – and insolvency is no exception.
By Andrew Flynn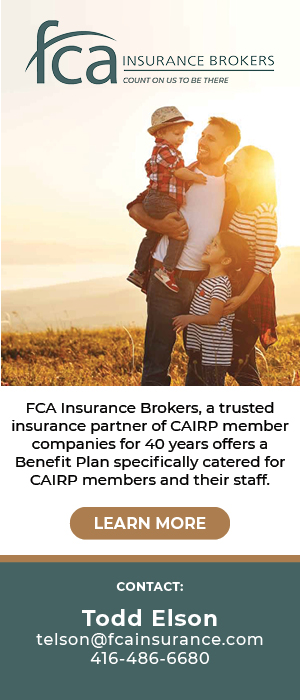 There may be no part of Canada that is more romanticized – or misunderstood – than Canada's Far North. It is the vast land of the Inuit, the Dené, the Métis, the Cree, the Inuvialuit peoples, of glaciers, northern lights, windswept tundra, and the vast ice floes of the Arctic Ocean.
The North conjures images of difference: a land where there "are strange things done in the midnight sun," where "the Arctic trails have their secret tales, that would make your blood run cold," at least, to southern poets such as Robert Service.
The population is strikingly small for such an expanse of land: in 2021, all three territories added up to just 127,551 people – roughly equivalent to the small suburb of a major Canadian city spread across an almost unthinkably large 3.8 million square kilometres. That's more than a third of Canada's land mass, but a mere 0.3 per cent of the population.
It should come as no surprise, then, that insolvency matters are different in Canada's northern territories – everything is different. Given the tiny population, it seems logical to assume that there would be a low number of insolvencies, whether personal or corporate.
The statistics, however, tell an unexpected story. This is not the bustling south, and a quick comparison with Prince Edward Island – similar in population (167,680) if not in geographical area – begins to hint at dissimilarity: in 2021, 384 insolvencies were filed in PEI. In all three territories combined, there were only 99 filed during the same period, according to the Office of the Superintendent of Bankruptcy (OSB).
Even taking into account the extremely small populations of the territories, the rate of insolvency is extremely low on a per capita basis. In the Yukon, 34 individuals filed for insolvency in 2021, in the Northwest Territories, 54, and in Nunavut, 12. That amounted to 1.6, 1, and 0.5 filings respectively per 1,000 people 18 and older.
By comparison, there were 3,007 filings in Nova Scotia in 2021, or 3.9 per 1,000 people – more than three times higher, and that disparity in the rate of insolvency is consistent going back decades. No insolvencies were filed by businesses or corporations in 2021 in any of the territories, nor were there any receiverships recorded. Such filings are extremely rare.
A difference in attitude
As there are only a handful of files every year, there are no Licensed Insolvency Trustees (LIT) resident in any of the Northern territories: rather, a handful of LITs in the southern provinces who are authorized to operate in the North.
One of them is Jennifer McCracken, CIRP, LIT, a partner at BDO Canada Limited in Vancouver. McCracken has the rare distinction of being born in the Yukon, and though her family moved to B.C. when she was quite young, that has been an advantage in her dealings in the North.
"When I'm meeting Yukoners and doing interviews with people in my practice there's always a sense that it puts them at their ease that I am from the Yukon," McCracken says.
"In the Yukon when you would leave to go to Alberta or B.C., people would say you're 'going on the outside,' There's a very insular sense that they're way up there and they're apart from everything else."
That begins in part to illustrate the differences between North and South at least in terms of attitude, McCracken says, noting both the sense of isolation and a pride in being a breed apart. Recognizing that, she says, is one step toward understanding why everything is different in the North and how that makes insolvency matters different.
"It's an amazing and very special part of Canada, I'm very proud to be from there, so I feel a kinship to it," she says.
"I think I'm maybe a little bit more aware of the North just having the personal history. I think it is a bit of a forgotten part of Canada. That's why they feel little bit ignored and misunderstood at times because, you know, when I tell people from the South I was born Whitehorse, they often don't even know it's in the Yukon."
A different way of living
The North's isolation and vast distances also make it unique economically, as many Canadians know. It's a place legendary for the expense of the most mundane items, where a can of tuna can cost $10 and a jar of dill pickles $21.
A trip to Iqualuit was instrumental in Yves-Patrice Beaudin, CIRP, LIT, choosing to begin serving clients in Nunavut. Accepting the invitation of a friend working in the city, he discovered that the North was about much more than high prices and wages to match. While he was there, he was offered two insolvency files. They piqued his interest.
"They were personal files, but they were businesspeople, not incorporated. I got these two files and I decided when I contacted the OSB that I wasn't asking for a temporary licence, I was asking for a full licence because, as far as I know, there were no trustees that had full permanent licenses in Nunavut," says Beaudin, president of Quebec City-based Beaudin Group Conseil.
Working on those files, and the ones that followed, has given Beaudin insight into differences in the way people in the North approach their finances and financial hardship. The vast distances between settlements and towns mean they don't have bank branches or advisors. A truck or snowmobile is a lifeline rather than a convenience or recreational vehicle.
"My understanding of it is that people in the North are going to work around with their community more than they will work around people in the South. So insolvency is probably understood as something of the South," Beaudin says.
"My gut feeling is that people will try and steer clear of normal debts that bring you to insolvency. So they might buy a car that they can afford based on the payments that they need to make and it's very fixed and determined."
A different economic system
In other words, where there is no access to an institution nearby to provide credit, there is little regulated debt. The lack of financial options outside of the larger centres means a different economic system is at play – if you can't borrow as readily from the same sources as southerners, you won't require the same insolvency regime as often.
"Even if even if your nearest neighbor is 400 kilometers away, you still know who they are," says Beaudin.
"That's the person you go to for a loan. It's worked out off the system. Which you know, anecdotally we don't have statistics for that, because that's happening privately between individuals."
Community is also different in the territories where familial bonds can stretch across hundreds, even thousands of kilometres. Zaki Alam, CPA, CA, CIRP, LIT, a senior vice-president of insolvency at MNP Ltd. in Edmonton, has been involved in insolvency files in the Northwest Territories for nearly two decades. He has observed that social adhesion is very strong in the North, especially among Indigenous communities who have lived on the land for untold generations.
"I think the biggest thing for me is that it's a self-sustaining economy which is insulated from the general Canadian/world economies," Alam says.
"It's all small communities. They look after each other in a traditional family sense. They're growing up together to help each other. If there are any issues, they will band together. So the traditional social adhesion is still very strong."
Many remote northern communities rely on shipments of durable goods, fuel, clothing, and vehicles that arrive by ship or air every few months – in some cases only once a year. That creates a very different economic ebb and flow in which prices in many communities are set at fixed times and not subject to the same variations seen in the rest of Canada where access to goods and services are virtually immediate. Cash is the predominant payment, point of sale purchases are almost unheard of and credit cards are rarely used.
In such an environment, banks, financial institutions, budgeting – the trappings of the modern economic system – are simply not a consideration, Beaudin notes.
"When there's 400 people in a community you don't think about that on a day-to day basis," Beaudin says.
"Because you're more worried about sending your kids to elementary school, eventually to high school, managing the resources of the community, going out on the land because it's hunting time – sometimes for two months of the year. It's normal. I know not to contact them, they're going hunting. And they bring back what they need for the year."
A different culture
About 85 percent of the people who live in Nunavut identify as Inuit, according to Statistics Canada. In the Northwest Territories, just over 50 percent are Indigenous Peoples, and in the Yukon that number drops to 25 percent. While the OSB has not historically tracked the ethnicity of debtors who file under the current system, there appears to be a strong correlation between low insolvency rates and Indigenous population.
"I think that speaks for itself," Alam says. The difference stands out even more starkly in the kinds of exemptions allowed in the Northwest Territories, he notes. "You're allowed up to $15,000 as hunting tools, which includes quad bikes and snowmobiles. So that's essential for them to feed their family."
Land and property ownership varies throughout the territories, but also stands in stark contrast to the situation in the South. In the case of land claim and treaty areas, Indigenous governments or the Crown hold ownership of the land and much of the residential property is either public housing or subsidized by governments.
The 1993 Nunavut Land Claims agreement granted the Inuit title to more than 350,000 square kilometres, mineral rights, as well as hunting and fishing rights. Less far-reaching, treaties in the Northwest Territories and the Umbrella Final Agreement in the Yukon provides similar self-government rights to Indigenous groups.
"So you're kind of taking land, ownership of property out of the equation for individuals. Ownership itself pretty much doesn't exist" in many areas, Beaudin says.
In the South, a family home will more often than not make up the largest part of assets in an insolvency file, McCracken says. Outside of the larger centres in the territories – themselves tiny in comparison to urban centres in the rest of Canada – privately owned family residences are much more rare. Take such a large asset out of the mix during an insolvency proceeding and it drastically changes the nature of the file.
"If someone has Indian status or has assets on a reserve, it will impact the financial advice we're providing them, because we do have to have regard for that," McCracken says.
People from different places
"But a lot of the Yukoners that I deal with, they've come from other parts of Canada. It is an interesting group in the sense that you have a lot of folks that aren't necessarily from there."
Mining, oil and gas exploration, and government employment, are the big draws for people "from outside" to the North. Big salaries intended to compensate workers for the elevated prices are enticing and there is a tendency to see working in the North as a panacea – many jobs are temporary, contract or short-term, which suggests they can help someone get out of financial difficulty they've gotten into elsewhere.
"In my experience over the past 17-18 years of doing NWT and Nunavut, the majority of the people I see for insolvency are transient people, they're not first-generation residents or Dene, Metis, Inuit – very few," Alam says.
The issue is, Beaudin says, that southerners who do go up sometimes underestimate just how expensive it can be – not to mention how isolated.
"People will spend money. And they spend money on food, and food is expensive, going to a restaurant is just prohibitively expensive," he says.
"So, I think that that transient insolvency is masked because people will go up and then come back down and then they'll file from wherever they end up going back, whether it's Ontario or Nova Scotia."
While it's impossible to track the number of transient workers who get into to trouble after working in the North and file elsewhere, Beaudin observes that it is still a very small number that is extremely unlikely to skew insolvency statistics in other regions.
"So, maybe there is something to do in terms of reaching these people that are up North, the transient people: face your problems while you're up there. You're up there to make money. If you brought a problem with you from the South, bury it in the North."