Deborah Hornbostel
CPA, CA, CIRP, LIT, CFE
Senior Vice President/Partner
MNP Ltd.
TEL: 4165153885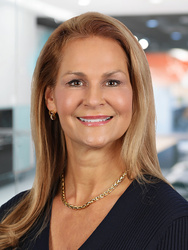 Professional Profile:
Over 25 years of experience in offering creative options and cost-effective solutions to financially challenged businesses and their lenders. Helping insolvent businesses and their owners to regain control of their precarious situations by providing a cooperative working relationship between them and their lenders in order to avoid bankruptcy and/or to maximize the recovery from the sale of the business assets.
Industry experience includes construction, retail, manufacturing, real estate, gas stations, pharmaceutical, agriculture, food processing, restaurant, auto supplies, environmental, logistics, software, sports franchises, entertainment and graphics.
Services provided:
Micro, Small and Medium Enterprises Insolvency
Corporate Insolvency
Consultation provided:
Virtual
In Person (in line with provincial guidelines)