Rebecca Sudano
LIT
Partner., Senior Vice-President, Licensed Insolvency Trustee
BDO Canada Limited
TEL: 9054369100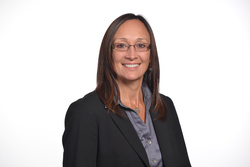 Professional Profile:
A Licensed Insolvency Trustee and Partner at BDO Canada practicing in the Financial Restructuring Services Group in the Ontario, Oshawa.
For more than 25 years, I have specialized in helping individuals and small businesses get a fresh start through counselling, consumer proposals to creditors or bankruptcy filings, bringing an objective, independent, knowledgeable and critical perspective to each situation. With a compassionate approach to dealing with stressful financial issues, I have successfully assisted debtors and creditors in reaching amicable solutions.
Corporate Profile:
BDO Debt Solutions is one of Canada's leading firms in Consumer & Corporate Insolvency. Our dedicated Licensed Insolvency Trustees (LITs) are ready to listen to your personal financial situation and ensure you understand all of the options available to you. Once you decide on the right solution for you, our experienced team of debt professionals will guide you through the debt relief process, from start to finish.
Services provided:
Micro, Small and Medium Enterprises Insolvency
Consumer Insolvency
Corporate Insolvency
Consultation provided:
Virtual
In Person (in line with provincial guidelines)