Julie Molasky
CIRP, LIT
Senior Manager
Grant Thornton Limited
TEL: 5066316124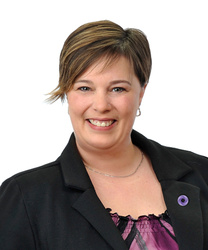 Professional Profile:
I joined Grant Thornton Limited in 2011 and subsequently obtained my designation as a CIRP. I then became a Licensed Insolvency Trustee in 2017. I have over 20 years of experience in most aspects of personal insolvency and currently meet with people to help them with their financial difficulties
Corporate Profile:
Grant Thornton Limited is one of the largest bankruptcy, insolvency, and restructuring service firms in Canada. The debt professionals at Grant Thornton are passionate about making a difference for their clients, colleagues, and communities. Our Licensed Insolvency Trustees believe everyone deserves a financial fresh start, while being treated with dignity and respect. We have offices conveniently located across Canada, and offer a full range of debt help services for the audit, tax and advisory firm, Grant Thornton LLP.
Consultation provided:
Virtual
In Person (in line with provincial guidelines)