Lawrence Crandall
LIT, LL.B, CIRP
Partner
Grant Thornton Limited
TEL: 5066316132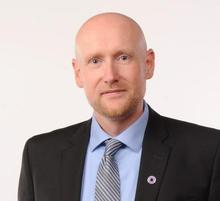 Professional Profile:
As the Leader of Grant Thornton's Consumer Insolvency practice in the Atlantic region, I lead a team of people who are committed to provide the best advice to Canadians in need of a fresh financial start. While I no longer am a practicing lawyer, I still love the law and teach Bankruptcy Law at the University of New Brunswick.
En tant que chef de la pratique de l'insolvabilité des consommateurs de Grant Thornton dans la région de l'Atlantique, je dirige une équipe de personnes qui s'engagent à fournir les meilleurs conseils aux Canadiens qui ont besoin d'un nouveau départ financier. Même si je ne suis plus un avocat en exercice, j'aime toujours le droit et j'enseigne le droit de la faillite à l'Université du Nouveau-Brunswick.
Services provided:
Consumer Insolvency
Corporate Insolvency
Consultation provided:
Virtual
In Person (in line with provincial guidelines)