Jeffrey Lewis
CPA, CA, FCCA, CIRP, LIT
Partner and Senior Vice President
BDO Debt Solutions (BDO Canada Limited)
TEL: 905 984 5424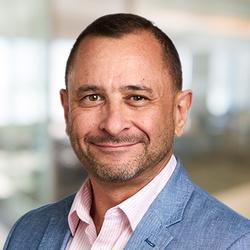 Professional Profile:
Jeff is a Senior Vice-President who has been advising individuals and businesses in all sectors for over 35 years. Originally as a qualified accountant running a public practice in London, England, Jeff is able to leverage his years and depth of experience to provide professional and practical solutions to individuals who find themselves struggling financially. As an immigrant from a working-class family, Jeff understands the everyday financial hardships faced by Canadians. He realizes that the biggest problem is not knowing where to turn for help when you need it and spends much of his time explaining the financial solutions available in plain and simple language. He truly cares about his clients and believes everyone deserves a fresh start in life. Jeff's mission in life is to give back and achieves this by volunteering his time to impart his financial knowledge on others who would benefit. He is a financial literacy volunteer for CPA Canada and frequently speaks to school children and young adults on financial basics so they may develop good habits at an early stage in life. Jeff also helps his fellow professionals as a member of the education committee of the Canadian Association of Insolvency and Restructuring Professionals (CAIRP). In 2017, Jeff was the recipient of the Association of Chartered Certified Accountants (ACCA) Advocate of the Year Award. In his spare time, Jeff is a volunteer Ski and Park Patroller for Conservation Halton.
Corporate Profile:
BDO Debt Solutions is one of Canada's leading firms in debt solutions for individuals and businesses. Our dedicated Licensed Insolvency Trustees (LITs) are ready to listen to your personal financial situation and ensure you understand all of the options available to you. Once you decide on the right solution for you, our experienced team of debt professionals will guide you through the debt relief process, from start to finish.
Services provided:
Micro, Small and Medium Enterprises Insolvency
Consumer Insolvency
Corporate Insolvency
Consultation provided:
Virtual
In Person (in line with provincial guidelines)