Thomas (Tom) Locke
Licensed Insolvency Trustee
President
Locke Consulting Inc.
TEL: 5196462222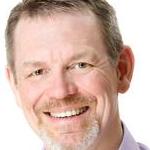 Professional Profile:
Tom started his insolvency career in 1995 working as a credit counsellor. Since then he has worked for two national firms and one regional firm prior to starting his own practice, Locke Consulting Inc., in 2012. Tom has worked on Receiverships, Division One & Division Two Proposals, as well as Ordinary and Summary Bankruptcy filings. Tom graduated from Trent University where he studied Psychology and Philosophy, he also studied Human Resources, Accounting and Computer Software at Fanshawe College.
Corporate Profile:
Locke Consulting Inc. was incorporated in 2012 to provide local and regional insolvency services to individuals and small businesses in the London and South Western Ontario areas.
Services provided:
Micro, Small and Medium Enterprises Insolvency
Consumer Insolvency
Corporate Insolvency
Consultation provided:
Virtual
In Person (in line with provincial guidelines)