Paul Moffett
CIRP, LIT
BDO Debt Solutions (BDO Canada Limited)
TEL: (506) 777-2980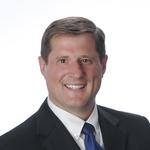 Professional Profile:
In 2001, Paul attained an MBA in Agribusiness from the University of Guelph after first obtaining a Bachelor of Science (Animal Science) from the Nova Scotia Agricultural College.
Paul became a Chartered Insolvency and Restructuring Professional (CIRP) and a member of CAIRP in 2012 and became a Licensed Insolvency Trustee in 2013. Paul's business experience and down-to-earth personality add significant value to both personal and business insolvency engagements.
Corporate Profile:
BDO Debt Solutions is one of Canada's leading firms in debt solutions for individuals and businesses. Our dedicated Licensed Insolvency Trustees (LITs) are ready to listen to your personal financial situation and ensure you understand all of the options available to you. Once you decide on the right solution for you, our experienced team of debt professionals will guide you through the debt relief process, from start to finish.
Services provided:
Micro, Small and Medium Enterprises Insolvency
Consumer Insolvency
Corporate Insolvency
Consultation provided:
Virtual
In Person (in line with provincial guidelines)