Kathren Gulja
CIRP, LIT
Vice President
BDO Debt Solutions (BDO Canada Limited)
TEL: 705-671-3336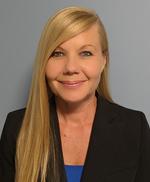 Professional Profile:
Kathren Gulja, is a Licensed Insolvency Trustee ("LIT") and a Chartered Insolvency Restructuring Professional ("CIRP") with BDO Debt Solutions (BDO Canada Limited). Based in Sudbury and Timmins, Kathren works with individuals and small businesses experiencing financial distress, helping them overcome challenging situations with solutions designed to meet their unique needs.
Whether assisting with personal bankruptcies, consumer proposals or business solutions, Kathren clearly lays out all available options. Patient, kind and caring, she enjoys the process of helping clients let go of their financial burdens and obtain a financial fresh start with renewed control over their finances.
Corporate Profile:
BDO Debt Solutions is one of Canada's leading firms in Consumer & Corporate Insolvency. Our dedicated Licensed Insolvency Trustees (LITs) are ready to listen to your personal financial situation and ensure you understand all of the options available to you. Once you decide on the right solution for you, our experienced team of debt professionals will guide you through the debt relief process, from start to finish.
Services provided:
Micro, Small and Medium Enterprises Insolvency
Consumer Insolvency
Corporate Insolvency
Consultation provided:
Virtual
In Person (in line with provincial guidelines)