Ethical Issues for Insolvency Practitioners
This webinar was live on July 16, 2020, and is available to watch on-demand. 
This session covers some of the many ethical dilemmas faced by insolvency practitioners in consumer and commercial contexts. Trevor Courtis, associate at McCarthy Tétrault, will discuss and provide insight on ethical issues as they occur in practice, after having made a short overview of the disciplinary framework and code of ethics. Some of the topics explored include: special treatment of a relative of the debtor; debtor excluding assets from a proposal; bankrupt purposely lowering his or her income; the financial advisor acting as the proposal trustee or the monitor; dealing with insiders, friends and relatives in a sales process; gift and referrals; lower than expected liquidation value of assets.
This session counts for 1 hour of Mandatory Professional Development. This session is in offered in ENGLISH only. 
Cette session compte pour 1 heure de perfectionnement professionnel obligatoire. Cette séance sera présentée en anglais seulement.
---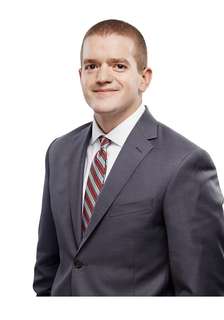 About Trevor
Trevor Courtis is an associate for McCarthy Tétrault LLP in the Bankruptcy and Restructuring and Litigation Groups in Toronto. His practice focuses on insolvency and restructuring litigation, distressed asset sales and complex commercial litigation.
Trevor has appeared before many levels of judicial and administrative decision-makers in Ontario, including the Superior Court of Justice, the Commercial List, the Ontario Court of Justice, the Divisional Court, the Court of Appeal, the Competition Tribunal and the Ontario Labour Relations Board.
Trevor is a thought leader in the restructuring and insolvency space, regularly writing for the firm's Restructuring Roundup blog.

---
Registration
I WOULD LIKE TO PURCHASE THIS SESSION AS A SINGLE WEBINAR
$65.00
Register now