Solutions for Individuals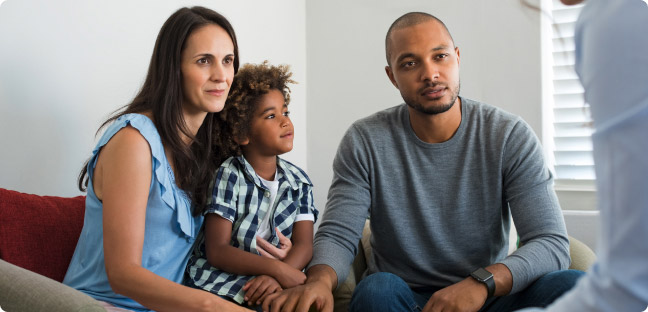 There may be times in your life when you face a personal financial crisis, which is causing you considerable stress. The sooner you recognize the danger signals, the more options you will have available to manage your debt and prevent more serious problems.
Recognize the danger signals
You have a debt problem, or are going to have one, if:
you continually go over your spending limit or you use your credit cards as a necessity rather than a convenience
you are always borrowing money to make it from one payday to the next
you pay only interest or service charges monthly and do not reduce your total debt over many months
creditors pressure you for payment, have obtained a wage garnishment, threaten to sue or repossess your assets, or hire a collection agency to recover the money for them
utility companies cut off service because your bills have gone unpaid
We know that having debt can be an emotional subject. But it's important to remember that you are not alone. And the earlier you seek help from a licensed, federally regulated professional, the more debt relief options you will have available to you.
What are your options?
When it comes to dealing with debt, there are several debt relief options that could work for you. Some of these are solutions you can work on yourself, while others require you to speak with a CIRP-designated Licensed Insolvency Trustee (LIT).
Review your personal budget and financial priorities
The first step in managing your debt is to review your personal or family budget and reassess your financial priorities. You can create a household budget for you and your family to manage monthly expenses. A budget will also show you how much you could potentially set aside to apply to your savings account or to pay down your debt.
Consolidate your debts
You can simplify your debt payments by combining all your debts and transferring them to a single creditor—in most cases, your bank. Instead of paying off multiple creditors, you will then only have to pay off one. This option could reduce the amount you pay if the interest rates and terms of a consolidation loan from your bank are better than those of the individual creditors.
Enroll in a Debt Management Plan (DMP)
An LIT may also suggest that a Debt Management Plan is the right option for you. In this case, they would refer you to a reputable credit counsellor or credit counselling agency that offers this service. A DMP is an agreement with some or all of your creditors that often includes interest relief and the payment of your debts over time. DMPs do not offer the same level of protection as a consumer proposal and you have to pay back 100% of what you owe, so it's important to understand the full financial impact on you before signing up for a DMP.
File a Consumer Proposal
If your total debts do not exceed $250,000 (excluding mortgage), a consumer proposal might be the right choice for you. A consumer proposal is a proposal made between you and your creditors that usually has you repaying only a portion of the debt you owe, instead of the full amount making it different from a DMP. In this process, the CIRP-designated Licensed Insolvency Trustee will work with you to develop a "proposal"— an offer to pay creditors a percentage of what is owed to them over a specific period or extend the time you have to pay off the debts, or both. Once all the terms of the proposal are met, you will be legally released from the debts included in the proposal.
File for bankruptcy
Bankruptcy releases you from the majority, if not all your debts, which means you will not have to pay them back. Like a consumer proposal, bankruptcy also immediately stops all legal action against you. Despite the common belief that you 'lose everything' if you declare bankruptcy, for some people's situation it is actually the most efficient debt solution for regaining financial stability. Bankruptcy is only considered, however, after exploring all your other options first.
Debt Solutions for Individuals
January 24, 2023Want to feel lucky with your money but do not want to buy lotto tickets? It's the Year of the Rabbit, the luckiest of all animals in the Chinese culture. If you want 2023 to be a year with luck, you...

Learn More

RSS